This is part 5 in a 12 part Series on D.I.S.C.I.P.L.E.S.H.I.P. – Twelve Tips to help you become a more effective discipler of children.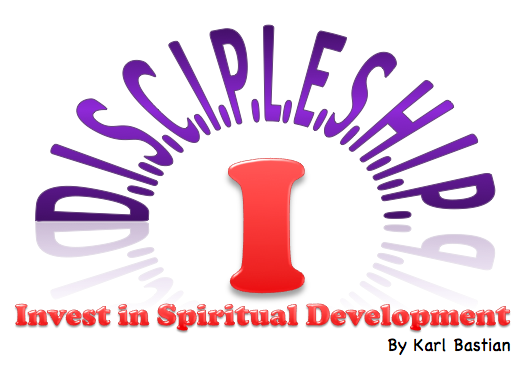 Investing in the spiritual development of children is the best investment possible on this earth. There is no greater way to see a return on your investment of time and resources. I used this theme in a recruiting brochure once (available on Kidology.org for your use!) that openned with the following: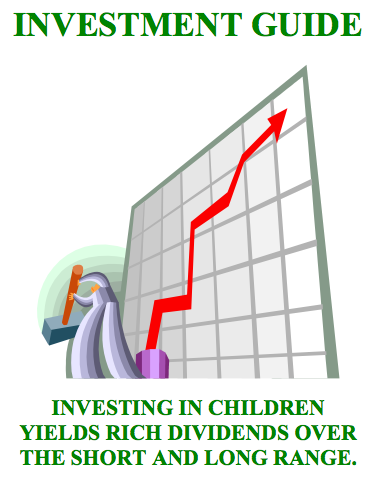 The purpose of that recruiting campaign was to encourage adults to see volunteering in the same light as they view their financial investment.  It asked:
Our goal was to guide individuals toward thinking strategically about children's ministry (aka "investment"), volunteering in several areas (aka "diversified") and to consider the long range benefits of thier service (aka "portfolio"). Instead of the mind-set, "I already serve in nursery, I'm covered" we asked them to consider "in what other way can I invest in kids." This doesn't mean we over work our volunteers – it means there is more than one way to invest in kids, many aren't in the classroom! One of the options on the response form, oops, excuse me, the "Investment Response Form" was to inquire about being a discipler of children.
Let me tell you – please hear me – the BEST investment you can make in children's ministry is to become a discipler of children. Whether you are the children's pastor/director or voluneer in the trenches of weekly ministry, there is nothing that will be as fulfilling or as effective as discipling individual kids. Nothing.
I've planned and pulled off countless Vacation Bible Schools, Kids Crusades, Backyard Bible Blasts, Fun Fairs, Water Wars, Overnighters and taught well over 1000 Kids Church services (conservative estimate!) not to mention special events I've been hired to do at other churches or on the mission field. I've been to many more meetings, outings, and done more than my fair share of "child care" situations I redeemed by making them more than mere child care. But where do I see the most fruit in over thirty years of ministry (only half of which was as a vocational minister)? In the children I discipled.
The kids I intentionally discipled are the ones in Bible college. The children I discipled are the ones I see getting baptised (one just this past Sunday, now a senior in high school). The boys I spent time with one on one are now camp counselors, dating Christian girls, serving the Lord on mission trips (I get their support raising letters every year) and by far more "on fire" for God than most young people.
Let me be clear – I am NOT taking credit for any of these kids spiritual passion, much is owed to the parents and others who invested in them, and they deserve a lot of credit too for their choices. But I do find it encouraging and telling that so many of the kids I discipled are the ones I see the most fruit in. It has been demostrated in several studies that the #1 common denominator in children who stay committed to their Christian faith as adults are those who had an adult, other than a parent, show an interest in their spiritual development as a young person. So it doesn't surprise me that the kids I discipled are doing so well now that they are no longer kids.
But I also see the most fruit from those Jesus discipled. Perhaps He was on to something.
Like Jesus, we must minister to the masses – but don't miss out on the power of focusing on individuals while you're at it. If you aren't focusing on any individual kids, you are robing yourself of some of the most fulfilling experiences in ministry, and you are robbing those kids of a great advantage in their spiritual journey.
HOW DO YOU INVEST IN KIDS?
The most important thing you can invest is your TIME! Talking to kids one on one is critical. They will remember those conversations for years – and especially when they are struggling as teenagers. Take kids out to eat and on outings and talk about spiritual things. The common thought that just hanging out is enough is wrong. You don't need to preach at them, but talk about things that matter.
Write kids letters where you give advice, share what you see in them you admire. Complilment them, describe your hopes for their future with gentle encouragement to keep walking with the Lord.
Invest in resources for the kids you are discipling or focusing on. When you get a discipling book to go through, like Awesome Adventure, you are communicating their value to you. (My wife and I wrote Awesome Adventure for discipling kids and used it our 'home made' version for years before DiscipleLand published it and made it the attractive tool it is now.)
You can also buy kids a helpful Bible. "Kids Bibles" are great, but it may surprise you that the Bible I have bought for most of the kids I disciple is a Thomas Chain Reference Bible. When I recieved mine from my dad I was told it was "for adults" but that he could tell I was ready for a serious Bible. It inspirted me to get serious about studying the Bible, not just reading it. When you give a child a study Bible you honor them as well as equip them.
Invest in kids in little ways – treating them out to eat. Getting them little gifts to reward them along the way. (I am not talking about bribes, I'm referring to gifts when they do a good job, there is a difference!) Showing you care by investing in their life communicates more than you can imagine. I bought a kid a new basketball, a new jacket, or a toy they collected. Spending my money to say "I love you" and "I know your world" is money well spent.
You can also in vest in kids by helping them in other areas of struggle besides just the "spiritual" because all of life is spiritual! I have a study system I learned in college that can take any struggling student and turn them into a successful student in one quarter. I have helped so many student first with their school work and then with their walk with God.
Consider the kids in your life who need some focused attention, and ask yourself, "How can I invest in this child?" God will give you the answer. Your job, then, is to put your money, your time, or your effort where His heart is.
The results will become the highlight of your ministry.
Leave a Reply