DiscipleLand has released another giant banner for your children's ministry. In addition to the Noah Banner already blogged about, they have now released a beautiful banner of Moses parting the Red Sea.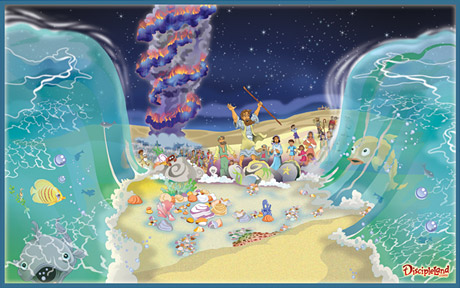 DiscipleLand is known for its eye-popping artwork, and now you can start to make your rooms or hallways as attractive as your student guides.
Custom sizes are possible, it just need to be proportionally equivalent and must be ordered by phone at 800-284-0158. For 5′x8′ banners ORDER TODAY!