You have GOT to listen to this message!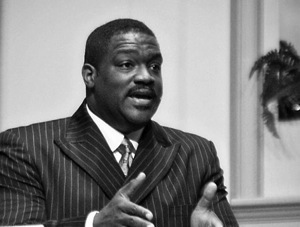 Voddie Baucham is one of the most passionate advocates for children and families in America today. He is one of the preaching elders at Grace Family Baptist Church in Spring, TX. His vision and commitment make him one of the most sought-after Bible teachers of his generation.
This message, "Centrality of the Home," is compelling, inspiring and challenging. Don't pass up this opportunity to hear his message that will have you jumping out of your chair and shouting hallelujah.
Pastor Voddie Baucham, Grace Family Baptist Church, Spring, TX