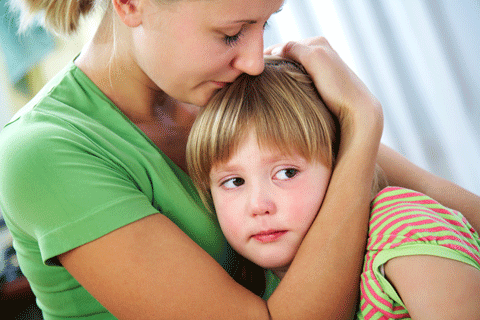 Children love fairness—but the Lord's grace and mercy are certainly not based on "fairness." As you help your children grasp God's mercy and live out God's grace, their lives will never be the same.
How Kids Think
Kids sometimes wonder, "Do I deserve this?" They feel wronged after receiving "unjust" or "unfair" treatment. On the other hand, children become overwhelmed when they receive special favor that is clearly not deserved.
God's Wisdom
When a child learns to appreciate both God's mercy and His grace, it becomes much easier to extend the same to others. Mercy and grace are like two sides of the same coin. "Mercy" is not receiving the punishment that we truly deserve. "Grace" is receiving VIP treatment that we truly do not deserve.
The Greek word translated "grace" (charis) means "unmerited favor." By His very nature, the LORD is gracious. He gives favor that is neither earned nor deserved (Exodus 33:17; Ephesians 2:8-9). A gracious person honors others—especially those who may not deserve it.
The Greek word for "mercy" (eleos) means "unmerited clemency." The LORD is merciful. He pardons wrongdoers who sincerely repent (Jonah 3:10; Luke 6:36). A merciful person turns a blind eye to the wrongs of others—even though they are clearly guilty.
God displays mercy—He doesn't treat us as our sins deserve—because Jesus Christ took our punishment. God also extends grace—He treats us to blessings that we have not earned. In the Scriptures, grace and mercy often work hand-in–hand:
"But because of his great love for us, God, who is rich in mercy, made us alive with Christ even when we were dead in transgressions—it is by grace you have been saved. And God raised us up with Christ and seated us with him in the heavenly realms in Christ Jesus, in order that in the coming ages he might show the incomparable riches of his grace, expressed in his kindness to us in Christ Jesus. For it is by grace you have been saved, through faith —and this is not from yourselves, it is the gift of God—not by works, so that no one can boast" (Ephesians 2:4-9, NIV).
Example
Victor Hugo's wonderful novel, Les Miserables, powerfully illustrates grace, mercy, justice, and redemption. At the outset of the French Revolution, the main character, Jean Valjean, has completed an extended prison sentence for stealing bread. His original sentence was lengthened after multiple escape attempts. When finally released from prison, Valjean's passport marks him as an ex-convict.
Valjean seeks to get a fresh start, but he is spurned and mistreated. Eventually, gracious Bishop Myriel takes him under his roof. After clothing and feeding Valjean, the criminal repays the Bishop's kindness by stealing his valuable silverware. The next day, the local authorities arrest Valjean and bring him to the Bishop for justice.
Bishop Myriel responds with astonishing mercy. Instead of confirming the theft and condemning the thief, he simply tells Valjean that he forgot to take the silver candlesticks as well. The Bishop shoves the expensive candlesticks into Valjean's knapsack. After the authorities leave, Myriel urges Valjean to become an honest man. The criminal receives a gracious opportunity to live for God instead of evil.
Though Valjean deserved death for his crime, Myriel showed mercy and over-the-top generosity. Because of the Bishop's actions, Valjean began an honorable life of generous public service. His experience is a wonderful example of what Christ does for us—extending both mercy (not receiving the punishment that we do deserve) and grace (receiving special favor that we do not deserve).
What You Can Do: Tips for Kids
Look for ways to mirror God's compassion by expressing mercy and grace to others.
Point out clear examples of mercy and grace in your family encounters.
Read Grace for the Moment: 365 Devotions for Kids by Max Lucado or Exploring Grace Together: 40 Devotionals for the Family by Jessica Thompson.
Coin Object Lesson
Use a coin as an object lesson to teach these two concepts. Mercy and grace are like two sides of the same coin.
One side of the coin is grace—receiving special favor that you don't deserve.
The other side of the coin is mercy—not receiving punishment that you DO deserve.
God's righteous standards were completely satisfied when Jesus Christ died for your sins (which is not "fair," but it is both merciful and gracious). Because of this, God can shower His people with mercy and grace.
Give your child the coin—as a gracious reminder of God's grace and mercy.
—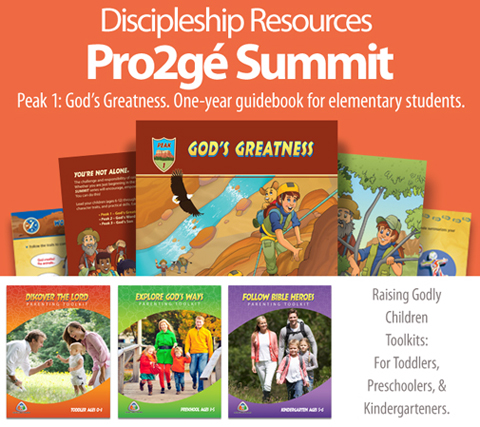 __
Discipleship Begins With Our Children
Children need meaningful, shared-life relationships. That's the heart of discipleship. DiscipleLand's family of Biblical resources forms a complete Children's Discipleship System™ – an intentional, relational, and transformational process designed to help children know God intimately, love Him passionately, and to serve Him selflessly. Click here for your Free Catalog
Learn more by clicking on the following:
• Samples
• Nursery and Toddler
• Preschool
• Kindergarten
• Elementary
• Kids Church
• Midweek
• Free Catalog