Book Review: Listening to Children on the Spiritual Journey: Guidance for those who Teach and Nurture
by Catherine Stonehouse and Scottie May
Review by La Verne Tolbert, Azusa Pacific University
Dr. Catherine Stone and Dr. Scottie May assure those who nurture children—parents and practitioners who teach this crucial topic—so that a thriving spiritual environment where children experience God relies upon the co-ministry of the home and church.
May and Stonehouse utilize four studies to listen to the voices of children and parents in their effort to better understand how children experience God. The "conversations" result in the approach Stonehouse and May term Reflective Engagement, a process that encourages children to know God.
Reflective Engagement entails:
Creating a quiet place for children to hear the biblical account
Devoting time to reflection and wonder about God
Encouraging adults to listen as God speaks to the child, guiding him or her to grasp biblical truths.
The combined research and analysis of the four studies provided Stonehouse and May with "a glimpse of [children's] spiritual potential, how they were at work putting together pieces of theological understandings" (6). These studies and the information obtained by listening to the children and their parents provide the foundation upon which the book stands.
1. An Invitation to Listen to Children
Stonehouse and May depict listening as crucial to our relationship with children (11) and offer both biblical and historical support for this proposition. They note that in Jewish culture and during the earthly ministry of Jesus, children were taught to know and understand God's laws, assuring the continuance of the faith. Further, children were a core theme in Jesus' ministry and were often used as examples in his teachings.
After a brief examination of the role of children in church history, the authors remind us "we need to take a look at our theology to see how close it comes to Jesus' perspective on children" (19). They note, however, that contemporary society makes difficult this vital listening process, particularly with regard to technological advances that are distractions from family together time. The authors conclude chapter 1 noting that listening "contributes to the growth of children and adults, and it happens when adults are with children at play, in everyday life, and in worship" (22).
2. Knowing God in Childhood
Children share their pictures of God that reveal their understanding of God. May and Stonehouse note that responses are a combination of what children have heard in church from their parents and what they have learned in Sunday school. The themes evident in the children's drawings and comments serve to answer questions of "who is God?" and "what is God like?"
The responses and resultant themes led the authors to offer this advice to parents, teachers, and caregivers: The first and most important thing for a young child to learn is that God loves him or her unconditionally. Knowing a loving God who takes joy in them provides children with the necessary foundation on which to build a life of spiritual and moral health through a growing relationship with God. (36)
3. Experiencing God in Everyday Life
Children love to be with God and can experience God at an early age. Children discuss hearing God and special times where they prefer to meet with God (for example, bedtime and mealtimes). The authors contend that children exhibit potential for experiencing God, but that the openness must be nourished; therefore, family faith practices are essential in children's spiritual formation. Recommended practices include praying and reading the Bible together, blessing children, teaching them to pray during difficult times, and including grandparents.
4. Formative Power of God's Story
This book concentrates on making a place for the biblical story in the life of families, specifically addressing the role of the Bible in formation and the effectiveness of using Scripture sans technology in grasping the attention of technologically savvy children. This chapter presented the findings of the Listening to Children Study, wherein parents were regular participants in church ministry and very engaged in reading the Bible to their children at home. The study utilized research methods that allowed the girls and boys to engage biblical stories, reflect on them, and share their thoughts.
Findings from the study reveal that children who engage in Reflective Engagement are more likely to express pleasure and offer meaningful insight from the biblical story. Parents are encouraged to teach the whole Bible and let children retell the account in their own words. "Then, as you patiently listen, you can clarify any misconceptions because you actually heard what they are thinking" (89). The authors contend that children are drawn into stories when they engage the story via concrete materials and enter the story in a quiet place. They conclude the chapter with an overview of the formative power of story.
5. Let the Children Come
The authors stress the importance of creating an environment where children are able to approach their parents for assistance in "coming to Jesus" (94). The authors contend that a relationship with Christ is a process that requires nurturing the child into faith. That the spiritual journey is one of gradually knowing God is affirmed by the Adult Reflections Study, as exemplified by the following quote: "Well, I was born into a Christian family, so I grew up in a Christian lifestyle and ever since I was a little kid I've always viewed myself as a Christian" (96). Of the 27 participants, 21 reported that theirs is a growing faith through spiritual nurture. Some respondents reported confusion and pain in conforming to their church's expectation to make a faith commitment/confession, as illustrated by one man: "Sadly, during the interview, Chuck voiced uncertainty about being born again. He said, 'I hope I am'" (100).
6. Helping Children Meet God at Church
Practices that help children meet God at church are discussed, emphasizing the importance of helping children meet God in congregational worship. Welcoming children in the main worship setting, allowing children to pray faith-filled prayers, and providing a sacred, quiet place to come into the presence of God are the focus.
7. Partnering with Parents
Partnering with parents is the focus of the final chapter, which stresses the need for the extended network of support and nurture—the church. The authors contend that "expecting the nuclear family to do the work of faith formation on its own is foreign to the principles of Scripture" (138) and that "parents alone were not adequate for the task in biblical times, nor are they today" (124).
What is needed for the nurture and formation of both children and adults is a partnership between the home and the church. The church's responsibility to parents is described as nurturing their faith and providing support and equipping for the tasks of parenting. In summarizing both this chapter and the entire book, it may be said that the whole community plays its part in passing faith to the next generation.
Reflective Engagement is a useful construct for Christian education and children's ministries. Churches that emphasize Sunday morning activity may lack balance in the spiritual formation of children without additionally providing a quiet environment where children can experience and wonder about God. The co-ministry of family and church is underscored in this book and offers reassurance to those who nurture children that their ministry in the church is essential but inseparable from that of the family.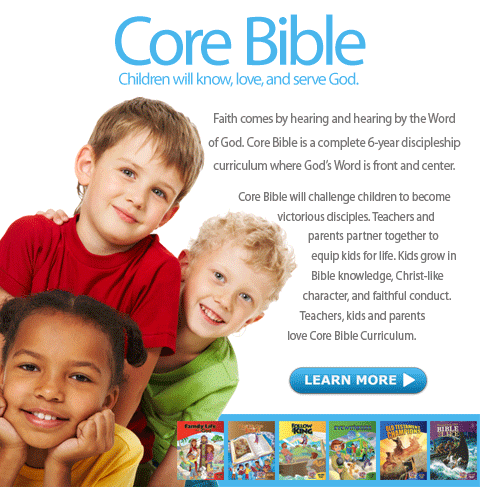 —
About The Authors:
Catherine Stonehouse (PhD, Michigan State University), prior to her retirement, served as the Orlean Bullard Beeson Professor of Christian Discipleship and dean of the School of Practical Theology at Asbury Theological Seminary in Wilmore, Kentucky. She continues to serve Asbury as an adjunct professor. She is the author of the award-winning Joining Children on the Spiritual Journey.
Scottie May (PhD, Trinity Evangelical Divinity School) is associate professor of Christian formation and ministry at Wheaton College in Wheaton, Illinois, and coeditor of Children Matter: Celebrating Their Place in the Church, Family, and Community. Both authors speak regularly on topics related to the spirituality of children.
About the Reviewer:
La Verne Tolbert (PhD, Azusa Pacific University) is an adjunct Professor for the Graduate School of Theology at Azusa Pacific University in Azusa, CA, and President of Teaching Like Jesus Ministries Pasadena, CA and Director of the Society for Children's Spirituality: Christian Perspectives.
CEJ Book Symposium on Listening to Children on the Spiritual Journey is taken from the Christian Education Journal, CEJ: Series 3, Vol. 5, No. 2. Copyright 2008; p 428-439. All rights reserved. Permission granted by Christian Education Journal.
Want to share this article outside of your ministry? Want to post this electronically? Please contact Dr. Kevin Lawson, Editor for permission Editor.cej@biola.edu.
Subscribe to Christian Education Journal: cej.subscriptions@biola.edu