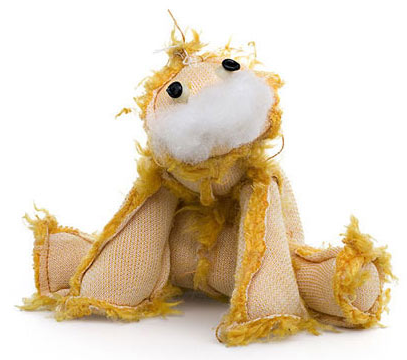 Whatever we allow to fill our minds will strongly influence how we feel and what we do. The sobering reality is our behaviors, repeated often enough, actually shape our destinies. That's the message the Holy Spirit communicates to us in these words, "Above all else, guard your heart, for it is the wellspring of life." (Proverbs 4:23).
All of our "outside" actions originate from within. Inside we reason, develop attitudes and experience emotions which result in behavior. "For from within," Jesus said, "out of men's hearts, come evil thoughts, sexual immorality, theft, murder, adultery, greed, malice, deceit, lewdness, envy, slander, arrogance and folly. All these evils come from inside and make a man 'unclean' " (Mark 7:21-23).
What's happening in our hearts will eventually work its way out into our lives. No wonder the Apostle Paul wrote, "Do not conform any longer to the pattern of this world, but be transformed by the renewing of your mind. Then you will be able to test and approve what God's will is—his good, pleasing and perfect will" (Romans 12:2).
The renewal of the mind is key and it is done by stripping out the bad stuff by filling it up with the good stuff. Jesus put it this way, "The good man brings good things out of the good stored up in him, and the evil man brings evil things out of the evil stored up in him" (Matthew 12:35).
So then, what's the good stuff? The good stuff is tested, enduring, and certified true, it's God's Word. His Word has the greatest transformational effect when it is "fixed" within our hearts. That has been and is still God's intention:
"These commandments that I give you today are to be upon your hearts. Impress them on your children . . ." Deuteronomy 6:6,7

"Fix these words of mine in your hearts and minds . . ." Deuteronomy 11:18

"Let the word of Christ dwell in you richly . . ." Colossians 3:16
The good stuff is the Bible. Fixing its truth deep in our hearts is God's clearly revealed will and it is so potent for mind and life transformation.
For this reason, those of us who seek to disciple boys and girls to become life-long followers of Christ have to take a good look at how we approach Bible memory in our children's ministries. In my evaluation, it is one of the weakest areas in children's ministries. I'm very interested in hearing responses to this from those who are acquainted with children's Bible curricula and Bible programs with a Bible memory component. I believe we must do better and I believe we can.