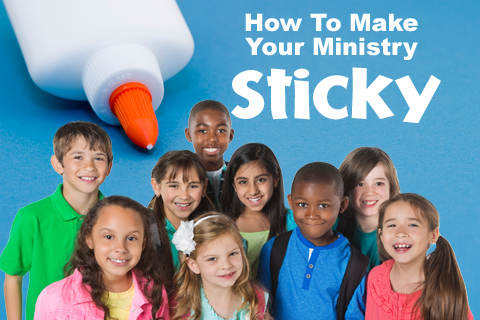 In this article, John Roberto of Lifelong Faith Associates writes about the rediscovery of intergenerational ministry and how it affects faith that sticks for a lifetime.
Summary
Christian congregations across the United States are rediscovering the importance of intergenerational faith formation and relationship building and making it a defining characteristic of their community life. This rediscovery comes at a time when research is finding the enduring importance of intergenerational relationships in the church community upon the faith life and church involvement of young adults. It also comes at a time when churches are questioning their over reliance on age-specific programming to the detriment of intergenerational relationships and experiences in the faith community. This article focuses on the blessings and benefits of being intentionally intergenerational and provides strategies and examples for strengthening intergenerational practices in faith formation.
Outline:
Introduction
The Blessings of Intergenerational Faith Formation
The Challenge of Becoming Intentionally Intergenerational
Approaches for Becoming Intentionally Intergenerational: A Toolkit
Building Intergenerational Relationships throughout Church Life
Developing Intergenerational learning
Utilizing Milestones throughout Life
Creating Intergenerational Service
Conclusion: Being Intergenerational Makes a Difference
Excerpts from the "Challenge of Becoming Intentionally Intergenerational" Section:
There are many forces in our society and within our congregations that make the (re)establishment of intergenerational faith formation and relationship building countercultural. We live in a society defined by age segregation, in which adults and children have minimal contact or common activities.
On a daily basis, children and young people experience very few settings that are truly intergenerational; this is also true for older adults in our society. The architecture and design of communities and neighborhoods tend to isolate individuals and families, and virtually every program and institution is organized to meet age-specific needs at the expense of the richness of intergenerational community.
While intergenerational communities and extended families have long been the norm in human societies all over the world, social forces in the United States are pulling the generations apart. Among the many factors contributing to this separation are individualism, mobility, grandparents living at a distance from their children and grandchildren, age-segregated housing and activities for older adults, and the separation of children and youth by age levels and grades in education and activities. Withdrawing with a child to a quiet place and reading a book together can result in a one-ness of heart and mind, and can allow both the child and adult to hear the voice of God. The child can begin to conform to God's will and also experience God through fellowship with his parents.
Religious congregations are among the very few settings in our society where three or more generations gather for intentional activities, such as Sunday worship. Yet even in churches, children, youth, and adults are segregated by age from the rest of the community for many, if not most, of their activities. Educational programs are organized into learning groups or classes organized by age group or grade level. In a typical congregation today, a child can be involved in Christian education programs from first grade through high school and never have the opportunity to meet and learn with other generations in the faith community—to the detriment of the individual and the other generations in the congregation.
Excerpt from the "Conclusion: Being Intergenerational Makes a Difference" Section:
We discovered that the practice of intergenerational learning strengthens and creates new relationships and increases participation in church life. Specifically the study found the following:
Intergenerational relationships were created as people of all ages learn from each other and grow in faith together.
Intergenerational learning strengthened the faith community through relationship building and participation in church life; people took time to talk and share with each other.
Participation in intergenerational learning led to greater involvement in church life, including Sunday liturgy, church events, and church ministries.
We discovered that intergenerational learning did, in fact, bring together people of all ages, including families, for learning. In particular, many churches found that parents and adults began participating in faith formation because of intergenerational learning. Specifically the study found the following:
There was involvement of all ages and generations in learning together: parents and children, teens, young adults, adults, older adults, and whole families.
Intergenerational learning addressed a hunger that adults have to learn more about their faith and fill in the gaps in their formation. More middle-aged and older adults were participating in faith formation.
Families enjoyed opportunities to pray, learn, and be together. Families were growing in the ways that they share faith. Parents were participating in a learning program with their children, often for the first time, and finding benefits in learning together as a family.
We discovered that intergenerational learning created a learning environment— one of warmth, trust, acceptance, and care—conducive to all ages, and promoted group participation, activities, and discussion.
__

Discipleship Begins With Our Children
Children need meaningful, shared-life relationships. That's the heart of discipleship. DiscipleLand's family of Biblical resources forms a complete Children's Discipleship System™ – an intentional, relational, and transformational process designed to help children know God intimately, love Him passionately, and to serve Him selflessly. Click here for your Free Catalog
Learn more by clicking on the following:
• Samples
• Nursery and Toddler
• Preschool
• Kindergarten
• Elementary
• Kids Church
• Midweek
• Free Catalog
__
About John Roberto of Lifelong Faith Associates
John Roberto (MA, Fordham University) is President and Founder of Lifelong Faith Associates, Naugatuck, CT. He is an author, consultant, and workshop leader in lifelong faith formation; and manages the websites:
E-mail: jroberto@lifelongfaith.com
Our Future is Intergenerational is taken from the Christian Education Journal, CEJ: Series 3, Vol. 9, No. 1. Copyright 2012; p 105-120. All rights reserved. Permission granted by Christian Education Journal.
Want to share this article outside of your ministry? Want to post this electronically? Please contact Dr. Kevin Lawson, Editor for permission Editor.cej@biola.edu.
Subscribe to Christian Education Journal: cej.subscriptions@biola.edu