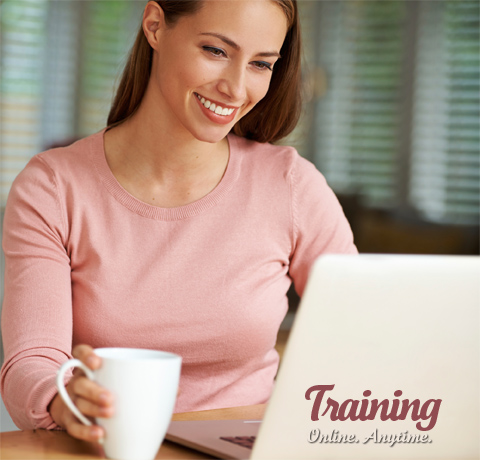 Teacher training and equipping parents are at the heart of DiscipleLand curriculum. Use and share the following training tools and resources with your team and parents.
Online Videos
Teachers will find short, practical videos for curriculum training, classroom equipping, leadership training, parent helps, how to disciple children, what kids really need, discipleship tips, teacher training, and more. Training videos are available 24/7, can be viewed online or downloaded and can be viewed on virtually any platform—phones, tablets, TVs, and computers. DiscipleLand's training videos are free.
Webinar Training
DiscipleLand frequently conducts free training webinars . Right from your desktop, you can participate in a live webinar or watch previously recorded sessions . Webinars feature both visual and audio content, and many include hands-on demonstrations. To receive information about upcoming webinar topics and to receive a free training resource, subscribe to DiscipleLand's newsletter.
OnSite Training
Videos work well for plenty of situations, but there are times when you need a special onsite training event to provide renewed confidence and to energize your whole team. Inviting a seasoned children's ministry trainer can refresh your team and encourage your ministry vision.
Training Tools
Training is an important part of children's ministry. Instruction provides your workers with needed skills and prepares them for ministry. These proven training tools will help you recruit, equip, and encourage volunteers. Learn More…
Free Training Resource
Encouragement is the emotional and spiritual fuel that keeps you going when you're ready to throw in the towel. God designed all human beings with a built-in need to be affirmed through encouraging words and actions. This free downloadable training resource will keep fresh fuel in the tanks of your volunteers! Click here for an immediate download
Discipleship Begins With Our Children
Children need meaningful, shared-life relationships. That's the heart of discipleship. DiscipleLand's family of Biblical resources forms a complete Children's Discipleship System™ – an intentional, relational, and transformational process designed to help children know God intimately, love Him passionately, and to serve Him selflessly. Click here for your Free Catalog
Learn more by clicking on the following:
• Samples
• Nursery and Toddler
• Preschool
• Kindergarten
• Elementary
• Kids Church
• Midweek
• Free Catalog