Check out DiscipleLand's beautiful Bible banners!
Whether you use DiscipleLand Bible Curriculum or not, you should know about the amazingly beautiful decorative banners that DiscipleLand is now producing. These beautiful banners are eight feet long and five feet wide and feature the eye popping artwork from DiscipleLand's artist, Rob Lassetter.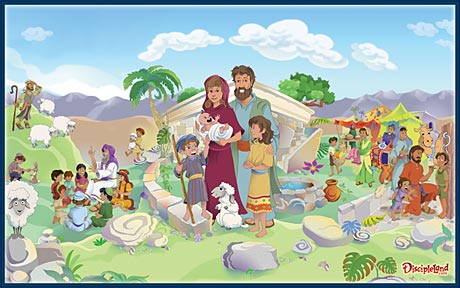 What a fantastic piece to use in classrooms or as the first thing people see entering your children's ministry area. Right Now this banner is $50 off as the first release. More are soon to come.
Custom sizes are possible, it just need to be proportionally equivalent and must be ordered by phone at 800-284-0158. For 5'x8′ banners ORDER ONLINE TODAY!